Board of Directors 
Chair – Randy McCall, PhD
Recently retired, Randy McCall is the former Administrator for the Chatham County Health Department. He has served in various positions with public health for more than 27 years. Currently, he supervises senior management staff with responsibility for nursing, environmental health, epidemiology, emergency preparedness, finance, human resources, and others. He has provided oversight and consultation on several difficult environmental health issues, including lead abatement ordinances, beach water quality programs, and health consults regarding hazardous waste sites.
He serves on the Healthy Savannah Board (Treasurer), the Center Court Board (works with Accountability Courts), Coastal Georgia Indicators Coalition, Juvenile Court Stakeholders Committee, and is a recent graduate of Leadership Southeast Georgia. Most recently, he began serving on the PLAN4Health Task Force and as a consultant on the Invest Health initiative. He is married to Lynnette, with 4 adult children, Andrew, Connor, Sydney, and Gillian.
Chair-Elect, Lillian Grant-Baptiste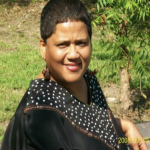 Lillian Grant-Baptiste is a celebrant, inspirational speaker, cultural artist, and community change agent. She is known throughout Chatham County for her advocacy for personal, family, and community empowerment. In her present position with the City of Savannah, Lillian serves as the Leadership and Training Coordinator for the WorkSource Coastal Department. Lillian is also the Chair of the Healthy Savannah's Faith and Health Coalition. Lillian Grant-Baptiste is a 1985 honor graduate of Savannah State University and a 2006 graduate of Leadership Savannah.
Healthy Savannah is not just an organization that aims to effect positive change around health and wellness, it is a campaign that seeks to connect, inspire and grow to ultimately make Savannah a more holistic, healthy, and abundant community. More than 10 years ago, Healthy Savannah began as a few collaborative conversations and a dream deeply rooted in the heart of Mayor Otis Johnson and has since grown from a hope and a dream to a social movement that has drawn tremendous energy and momentum.
Board Treasurer- Blake Caldwell, MD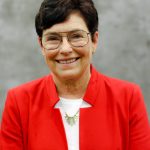 Blake Caldwell is a physician and scientist who retired in 2010 from the Centers for Disease Control and Prevention. She is a pediatrician but her early career included 8 years in the Navy doing bacterial research with a two-year tour teaching tropical public health and deployment medicine to Navy physicians in Panama. She joined the CDC in 1989 and her long career there included epidemiological research in HIV, health services research in health care quality and medical errors, and finally health policy for infectious diseases.
She developed and initially ran Skidaway Farms, a large community garden on Skidaway Island. She chairs the Agriculture and Archaeology Committees for Sustainable Skidaway. She is currently serving on the Board of Directors for the Landings Association. She has been Co-chair of the Savannah/Chatham Food Policy Council since 2013 and helped found the Healthy Savannah Grant Planning Working Group. In 2011-2012 she chaired a task force for the Metropolitan Planning Commission to revise the city and county animal control ordinances to encourage urban agriculture.
Blake is married to Joel Rosenstock, an Infectious Disease physician practicing in Atlanta and they have two sons and three grandsons.
How is Healthy Savannah is making an impact? Healthy Savannah had had a tremendous impact on the grant funding in the community through its Grant Planning Working Group helping coordinate grant planning for many successful grants since its inception.
Board Secretary, Nick Deffley
Nick Deffley is the Director of Environmental Services & Sustainability at the City of Savannah, promoting a healthy, equitable, and economically vibrant community for our current citizens and future generations. Nick has worked with a variety of organizations locally including Armstrong University, Emergent Structures, Sustainativity, and Step Up Savannah on strategic planning, workforce development, and sustainability efforts. Prior to Savannah, Nick worked at the University of Minnesota, Twin Cities where he developed sustainable building policies, managed the University's first sustainable building program, and improved collaboration with women and minority-owned businesses on sustainable building projects. Nick has a multi-disciplinary Bachelor's degree in Environmental Studies, Political Science & Communications and a Masters in Environmental Policy & Organizational Effectiveness. 
The impact of Healthy Savannah is a direct result of its breadth and depth of relationships, connections, and partnerships that it has developed among so many organizations and people in Savannah and beyond.  Healthy Savannah's collaborative and inclusive approach spurs innovative policy, environment and systems change that has far-reaching impacts on the health of Savannah and its residents.
Leigh Acevedo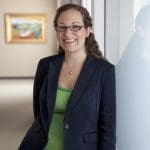 Leigh is the director of the Business Retention & Expansion department of the Savannah Economic Development Authority (SEDA). With a focus on manufacturing and logistics industries, she works to connect companies with resources, identify and facilitate opportunities for growth, and address any challenges they may face. 

Leigh holds a Master of Public Administration from Georgia Southern and has a bachelor's degree in communications from Oglethorpe University. She currently serves as president of Metropolitan Savannah Rotary, is a member of the Coastal Workforce Investment Board, and is a director on the board of Coastal Center for Developmental Services, in addition to her role with Healthy Savannah. 

A native of Dalton, GA, Leigh has lived in Savannah since 2001. She is married to Alex and they have 3 dogs and a cat.
Healthy Savannah is important because healthy citizens contribute significantly to a vibrant community. Being a vibrant community makes our job of marketing Savannah as a location for business even easier! My career in economic development has taught me many things, but one truth that stands out is that companies weigh seriously the availability and quality of the region's talent pool when making location and expansion decisions. A healthy, able-bodied, and skilled workforce is attractive to employers for a number of reasons, including accessibility to dependable personnel, potentially lower healthcare premiums, and proof of a high quality of life.
Onetha Bonaparte
My name is Onetha Bonaparte and I am The School Nutrition Director for Savannah-Chatham County Public School System.  I have been in this position for over a year now but have 21years of experience in the field. Coming from the military, prepared me for the many facets that you can encounter dealing with students from all walks of life.
Healthy Savannah has helped bridge the gap between the community and the School Nutrition Program.  Healthy Savannah has taught me how important it is to network in the community to open the eyes of constitutes that would normally not make the connection with health and wellness and preparing the whole person to be the best that they can be rather it be in academics, raising a family, having good work ethics or just simply just seeing healthy as a way of life.  I enjoy the wisdom that the board provides to help inspire Savannah Chatham School Nutrition to be of great service to the students of this district.
Mark Bowen
Mark Bowen is the Director of Community Programs for Forsyth Farmers Market. He has been working in the food and farming sector for over fourteen years. Some of the areas he has worked in include farming, federal and state-level food policy, food education, youth food justice organizing, horticultural therapy, and has founded, led or contributed to many community, prison, and schoolyard gardening programs.
Tom Bullock, PhD
Dr. Bullock is the Retention Specialist for Georgia Southern University, Armstrong Campus' TRIO Student Support Services program and serves on the President's Diversity Advisory Council. He serves as a Board member for numerous nonprofit organizations including, the Savannah Multicultural Chamber of Commerce, Healthy Savannah, The Heritage Signature Chorale, Whitman-Walker Health, United Aid for Africa, Resurrection Catholic Church Pastoral Council, and the Savannah Technical College Foundation.
Dr. Bullock is the founder and CEO of the nonprofit organization LEADERS, Inc., which serves to prepare undergraduate students for self-reliance, postgraduate opportunities, and leadership through the facilitation of, and exposure to, social and cultural competencies, professional development, and life skills.
One of his favorite sayings is, "Don't wait for tomorrow to be successful, do one successful thing each day."
Tamala Fulton, MPH
Immediate Past Chair, Chair of Nominating Committee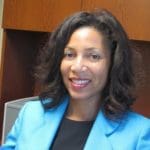 Tamala R. Fulton is a graduate of the University of South Carolina, with a B.S. in Exercise Science and Armstrong Atlantic State University with a Masters of Public Health degree. She also holds certifications with the Society for Human Resources Management and the National Institute of Wellness.
Tamala is currently the Employee Wellness Coordinator for Chatham County where she is a strong advocate for programs that encourage preventive care and healthy living.
Healthy Savannah is important because the members of this collaborative organization sincerely care about the community. As a result, Healthy Savannah members have supported and successfully advocated for the establishment of policies that both protect and enhance the health of members of this community.
Cristina Gibson, MPH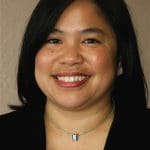 Cristina has been in public health for 13 years, in the divisions of epidemiology, youth development, and has finally found her passion in health promotion. She is the Chronic Disease Prevention Director for the Coastal Health District, serving all the counties along the coast of Georgia and her branch's motto is "Make the healthy choice the easy choice." Her current work involves increasing community assets in the way of opportunities for physical activity, access points to healthy foods, and smoke-free environments. She is a member of the Healthy Savannah Coalition, which was instrumental in helping the City of Savannah and Chatham County pass local smoke-free ordinances and at our local university, Armstrong State, adopt a 100% smoke-free campus policy.
Otis Johnson, PhD 
Dr. Johnson is the former mayor of Savannah, GA. While Mayor, in 2007, he planted the seed to start Healthy Savannah.  Dr. Johnson is a Savannah native who graduated from A.E. Beach High School in 1960, Armstrong Junior College (now Armstrong State University) in 1964 (the first African American to graduate from that school) and the University of Georgia (A.B.) in 1967. He served from 1959 to 1965 in the U.S. Naval Reserve. In 1969, he earned a master's degree in social work from Clark Atlanta University and, in 1980, he received his Ph.D. from the Heller School of Social Policy and Management at Brandeis University.
Before becoming mayor, Johnson worked for the Economic Opportunity Authority, Model Cities Program, and Savannah State University. From 1983 until 1988, he served as the City Council Representative for the second district of Savannah. He then became the Executive Director of the Chatham Savannah Youth Futures Authority He formerly served as chair of the board of trustees of the Mary Reynolds Babcock Foundation. A longtime neighborhood leader on issues of youth development, he led the Annie E. Casey Foundation's Youth Futures Commission in Savannah. He also was dean of the School of Social Work at Savannah State and is a member of the Aspen Roundtable on Comprehensive Community Change.
Krystal McGee
Krystal Hill McGee is the district Vice President for the YMCA of Coastal Georgia.  She provides leadership to Chatham, Liberty, Effingham, and Bulloch Counties.  She is a graduate from the State University of West Georgia where she majored in Recreation and Corporate Fitness.  She was also a member of the collegiate softball team, served as an athletic trainer and Alpha Xi Delta sorority.  She earned the Lenn Reed Leadership Award 3 consecutive years and was named Sports Woman of the Year.  Her passion is to give tools to people and encourage them to enjoy a high-quality life through recreation, health, and comprehensive wellness. 
Her past work included the development of the US Army's Pregnancy Fitness Program and the US Army's Civilian Fitness Program. 
Krystal serves on the board of Leadership Southeast Georgia and is President Nominee for the Savannah South Rotary Club.  She is the proud mother of two boys and can be found sitting the football stands at Berry College every Saturday in the fall watching her oldest, Nick, who is part of the coaching staff and her youngest, Ryan, as he plays on the team.
She is involved with Healthy Savannah because she believes that Healthy Savannah will continue to enhance the health of all in our community. 
Michael O'Neal
Born and raised in Philadelphia, Pa., O'Neal is a founder of Parent University and serves as the Executive Director of Community United Services Inc., which is the entity that manages the Parent University program. O'Neal has been the chief steward of this grassroots community-based program since its inception here in Savannah in 1999. Currently, Michael is facilitating Parent University and its new component "Early Learning College" program for the parents of children birth to five years old.
O'Neal also presently hosts the TV show "Parent University TV". He previously co-wrote the "Dear Diane and Mike" column and currently is a contributing columnist for the Savannah Morning News. He has managed a pilot project for the City of Savannah called the Strong Families Program to give parental training to the parents of youth who were considered at risk by the schools or courts. He has co-facilitated Parental Engagement seminars at locations in Georgia and South Carolina in collaboration with the Georgia Department of Education which was featured on Georgia Public Broadcasting.
Lizann Roberts, MBA
Lizann Roberts serves as a leadership coach, consultant, and facilitator working with individuals and organizations. Currently, she serves as a consultant developing population health and wellness programs for large employers. She received her graduate degree in Education and earned leadership coaching certificates through Georgetown University and Strozzi Institute. Lizann is an active community leader serving on the boards of Inspire Savannah, Coastal Georgia Indicators Coalition and serves as Board President of Healthy Savannah. Recently she's leading an effort to support and teach women fighting heart disease in our community through WomenHeart is the area's first support network for women living with heart disease. Champions like Lizann use personal knowledge of living with heart disease with the skills learned at the symposium to educate the community and lead support groups.
Healthy Savannah's work focuses on policies, systems, and environmental impacts that can address health equity,  improve health and support the program/services so positive health behaviors can be supported. Our intention is to build a Culture of Health in Savannah for all.
Joel Smoker
President/CEO of the YMCA of Coastal GA, Inc, a graduate of Georgia Southern University.
In addition to serving his community through his work with the YMCA, he is most proud of his volunteering as Past Chair and board member for Healthy Savannah, a non-profit community coalition working to increase physical activity and healthy choice opportunities for citizens through policy change.
He is married to Carmen Smoker, his wife of twenty-nine years, whom he met when she asked him out on a date when they were both working part-time at their hometown YMCA. He and Carmen have two grown children
Healthy Savannah is making an impact by making the healthy choice the easy choice: especially when someone chooses to ride a bike to work or the grocery store, rather than take the car; especially when a child can walk safely to school with friends, rather than ride in a car; and especially when access to fresh vegetables comes through the local farmers market and then becomes a staple at the dinner table.
Thomas L Thomson, P.E., AICP
Officer at Large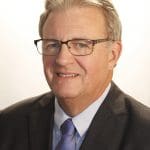 Tom Thomson has more than 40 years of experience in planning, management, and engineering. He has directed programs and projects in roadway planning, public transportation, marketing, policy, engineering, and community consensus building. Thomson is the principal of Tom Thomson Consulting, LLC. TTC's services include a range of urban, development and transportation planning; project and program management; and business and organizational consulting. He previously served as director of the metropolitan planning commission and metropolitan planning organization, in Savannah and was director of the transportation division for the Hillsborough County Planning & Growth Management Department in Tampa, Florida.
Thomson graduated from Marquette University in Milwaukee, Wisconsin with both a bachelor's and master's degree in civil engineering. He is a member of the American Institute of Certified Planners and other professional organizations. He is a licensed professional engineer in Florida.
Robin Tisdale-Turner
Robin Tisdale-Turner is a Teacher Specialist with Savannah Chatham County Public School System where she has served the administrators, teachers, and students for the past 14 years. She is a passionate advocate for children. Her passion motivated her to start a school/community garden at A.E. Beach HS to educate students and the community about the importance of sustainability and wellness. She has served on the Farm 2 School advisory board for SCCPSS and has formed strong partnerships with organizations such as COPE (Childhood Obesity Prevention Education), Department of Public Health, and The Beach Institute. 
Melanie Willoughby, RN, BSN, CCR

Melanie received her Bachelors in Nursing from Armstrong State College in 1987.  She has worked at St. Joseph's/Candler for the past 32 years and is currently the Director of Health Management. She received national certification in Critical Care Nursing (CCRN) by the American Association of Critical-Care Nurses.  Melanie's area of expertise is critical care, cardiac rehabilitation, and Health Management.  Melanie is very active in her church and the community. She currently serves on the board of Healthy Savannah and is the chair of the Health and Wellness Panel for the United Way of the Coastal Empire.
Healthy Savannah promotes community-wide involvement. Involving all segments of the community encourages interaction across social, economic, and political lines. Those ties strengthen the community as a whole, change people's perspectives for the better, increases community-wide cooperation, and can positively transform how the community works.  I believe Healthy Savannah is a social movement dedicated to making Savannah a healthier place to live. Our aim is to increase opportunities for everyone to engage in healthy activities including physical activity and healthy eating.  
Steering Committee Co-Chairs:
Pastor Ashley Randall
Ty McClendon
Staff 
Paula Kreissler, MBA
Executive Director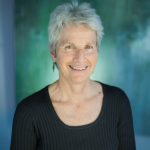 Paula volunteered with Healthy Savannah from its launch in 2007, prior to accepting her current position. Paula graduated from Concordia University, is a licensed CPA, earned an MBA in Sustainable Business from Marylhurst University in 2012 and is a 2016 graduate of Leadership Southeast Georgia. The first 25 years of her career were spent primarily in Operations Management at FedEx.
As a volunteer at Healthy Savannah, Paula was on the inaugural Board of Directors, has led the Policy and Advocacy Committee, Steering Committee, Food Policy Committee, and Visibility Committee. Paula was the Project Lead on a Healthy Savannah grant to reduce childhood obesity in the Savannah/Chatham County community and currently is the Program Manager for the CDC REACH Grant. In 2008 Paula received the Top Ten Working Women's Entrepreneur of the Year Award from A Working Women In Need (AWWIN). Paula's business Wound Care Clinic -ESU won the 2008 Small Business of the Year Award from the Savannah Area Chamber of Commerce. In 2015 she was recognized by the United Way Women's Legacy Council with a "Women Who Rule" award.
Healthy Savannah and its 200+ public and private partners are making an impact by collaborating around Policy, Systems, and Environmental change through the lens of health equity.  We collectively have been at the table to educate policy influencers and policymakers on how they can help the healthy choice to be the easy choice.  From the creation of Healthy Savannah in 2007, Savannah has seen positive health outcomes as a result of new policies being implemented like Smoke-Free Air, School Wellness Policy, School Design Guidelines, Complete Streets Ordinance, Community Garden Policy, Farm Truck Ordinance, and many more.  I am looking forward to the next 10 years as we create a Culture of Health in our community.
Nicole Berman
Director of Philanthropy & Donor Engagement
Nicole Berman has been fundraising for health and environmental advocacy causes since 2011 and has raised over $4 million. She comes to the Healthy Savannah team as the former Director of Development for the American Diabetes Association in Rochester, NY. There she oversaw a $1.3 million Market budget of events, major gifts, and corporate sponsorships. She has a Bachelors degrees in History and English from the University of Rochester and is currently pursuing a CFRE designation. She is also a 2019 graduate of the United Way of Greater Rochester "Emerging Leaders Program".
Nicole has served in various Board roles including as Education Programs Co-Chair for the Coastal Georgia chapter of AFP, Chair of the University of Rochester Young Alumni Council, and Community Development Chair for Rochester Young Professionals. Nicole brings this experience and passion for community outreach to Healthy Savannah as she helps develop and expand our Development goals to align with our strategic plan.
Nichele Hoskins, MA, Assistant Director of Healthy Living
A Savannah State University and Beach High School graduate, Hoskins is a longtime health journalist and group fitness instructor. Hoskins earned an MA in Journalism from The University of Michigan and has worked as a senior editor at national publications including Health and Heart & Soul magazines. Communications and increasing visibility are key parts of her role at Healthy Savannah/REACH. 
Deidre Grim, Ph.D., MPP, MURP,
Nutrition Program Manager
Dr. Grim earned her Ph.D. in Planning, Policy, and Design from the University of California, Irvine but grew up in Charleston, S.C., where her passion for equality and equity developed through her family's activism. She has worked at non-profit organizations including Pathways of Hope, Coast to Coast, and the Orange County United Way.
Ty McClendon
Community-Clinical Linkages Program Manager
A native of Albany, GA, Ty attended Georgia Southern University, where he earned a BS in Public Health. Following graduation, McClendon worked as a summer intern with Coastal Georgia Indicators Coalition. He is also co-chair of Healthy Savannah's Steering Committee.
Armand Turner
Physical Activity Program Manager
A Gary, IN native, Turner is a graduate of Indiana University with a BS in Recreation. Turner interned at the Denver Parks and Recreation Department in 2014. A year later he worked at Texas Parks Recreation Department in Southlake and Grapevine, TX. Most recently, Turner was  the Recreation Coordinator at Albany State University in 2016.