Inspiring Smiles Series Features Orthodontic Treatments Educational Lecture
WHO: Dr. Angela Canfield of Sandfly Family Dental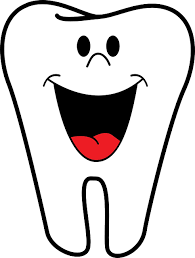 WHAT: Third talk in the 2015 Inspiring Smiles Series: "Am I a Candidate for Invisible Braces."
WHEN: Tuesday, July 14, at noon
WHERE: At Dr. Canfield's office located at 7360 Skidaway Rd., Suite H2.
WHY: Orthodontic treatments, such as braces and aligners, can correct crooked or crowded teeth, overbites or underbites, incorrect jaw position and disorders of the jaw joints. If left untreated, these problems can result in tooth decay, gum disease, headaches and earaches, as well as speaking, biting or chewing problems. Dr. Canfield will explain the differences between the different orthodontic treatments available.
NOTES: It is free to attend, but there is an encouraged donation to the Savannah Children's Theatre.
RSVP: To RSVP, call Dr. Canfield at 912-349-0472.