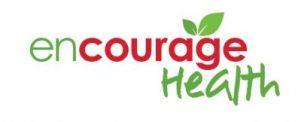 Take a look back at our amazing talks from past Encourage Health series.
2020 Series
October 2020
Managing Stress & Anxiety During COVID, speakers Bill & Davana Pilczuk
2019 Series
October 2019
Strength Training at Any Age, speaker Katie Balthrop
Owner, Savannah Sport & Fitness
September 2019
Cannabidoil (CBD) Facts & Fiction, speaker Michael Vaughn, DC
June 2019
Food Insecurity in Savannah & Chatham County, speaker Desirae Suggs
March 2019
Meditation for Stress Relief, speaker Cleveland Beach
---
2018 Series
October 2018
Bone Health Safeguards, speaker Dr. Marija Djanko-Ivankovic, PhD
June 2018
Fitness in the Workplace, speaker Janet McCarthy
March 2018
Stress & Sleep, speaker Davana Pilczuk, PhD
---
2017 Series
October 2017
Golden Healers: Ginger & Turmeric's Effect on Health, speaker Ross Harding
April 2017
AROMATHERAPY: How are Essential Oils Making a Place in Healthcare? Speakers: Dr. Patricia Stewart and Margaret L. Clay
2016 Series
October 2016
10 Ways to Reduce Inflammation in the Body; Speaker: Bauer Coslick, L.Ac.
August 2016
10 Ways Buildings Affect Your Mission to Healthy Living; speaker Denise Grabowski
June 2016
Eat Well and Boost Your Energy with Phytochemicals; Speaker: Dr. Ellen Blossman
April 2016
Walk Your Way to Better Health; Speaker Kevin Klinkenberg
2015 Series
October 2015
Yoga to Reduce Stress, Live Better and Longer; Speaker Kelly Boyd
August 2015
How to Train for a 5K; Speaker: Robert Espinoza
April 2015
Cross Fit: Why and How It Works In Weight Loss; Speaker: Drew McKenzie
February 2015
Strategies for the Prevention and Treatment of Childhood Obesity; Speakers: Nathan Mikeska, CPT, CWC, and Courtney Peterson CHES, Wellness Coach